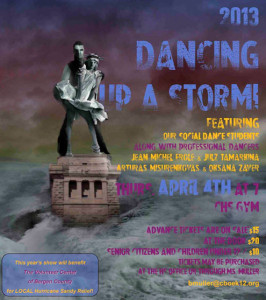 The SEVENTH edition of Dancing With The Stars!   DANCING UP A STORM! at  Cresskill High School APRIL 4th, 2013……7-10 pm…shot this 2 years ago as well.
Janet Sharma, Executive Director of the Volunteer Center of Bergen County in Hackensack and Cresskill resident accepted a check for $1000 to be used for storm relief in Little Ferry and Moonachie.
Please contact Tom Hart Photo to order prints or for high resolution versions of images.