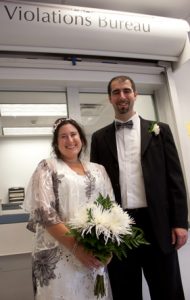 Looking for the perfect wedding and the photographs that it? Everyone arranged just so with not a hair out of place?
If perfection is what your after then you are probably not in the right place. But neither weddings nor wedding photography need to be a big budget affair. It's having fun and marking a memorable occasion that matters.
But if your a bit unconventional and looking for someone to capture your originality and a reasonable price please give me a call. Hackensack Courthouse since it's right down the street has become a specialty.
With years of photojournalistic experience I can capture your special day at a reasonable price and a minimum of intrusion. Give me a call!